To be honest, I've had a hard time coming up with ideas for things to write about. My friend Jon told me just to write something. Anything…
Jon:
THERE ARE NO BAD IDEAS!!!!
Heather:
Top Five Most Enjoyable Terrible Movies? The answer to all five is Popeye.
Jon:
Popeye is charming and I love the set design.
Heather:
The critics haaaaaaaaaated it.
Jon: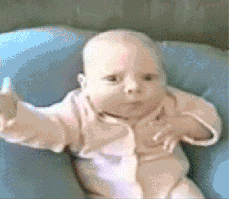 Heather:
I still need a topic I can use. Top Five Things to Stop Wasting Your Money on Now. Bottled Water.
Jon:
Lottery Tickets.
Heather:
Unused Gym Memberships.
Jon:
Gosh, this one is stumping me.
Heather:
Saving money is hard.
Jon:
Non-happy hour cocktails? LOL.
Heather:
THIS TOPIC IS HARD AND NO FUN.
Jon:
Sorry, bored with this topic.
Heather:
I haaaaaaaate it.
Jon:
It's difficult and preachy.
Heather:
Yup. And I don't want to write it.
Jon:
Heather:
What about TOP FIVE BADASS TV WOMEN? I'll start. Wonder Woman. I know the '70s had a ton of pretty ladies with great hair, doing stuff. There was Charlie's Angels, the Bionic Woman. But Wonder Woman was my JAM. I was three years old. I had a poster, the doll, the Underoos. (Although I was disappointed that the Underoos didn't come with the bracelets, so my Dad had to make me some.) Linda Carter as Wonder Woman was classy, respected at her day job, and if it weren't for her, Steve Trevor would have died – tied up under a pile of rocks every episode. She could handle anything, even if she always had to pretend that Steve saved her; little girls of the '70s knew the truth.
Jon:
Created in the 40's adapted for television in the 70's. Linda Carter filled the boots of Diana of Themyscira with grace, elegance and power.
Heather:
And she wasn't afraid of punching a Nazi.
Jon:
Kimmie Schmidt. Rescued from the deranged Reverend Richard Wayne Gary Wayne after 15 years of captivity, Kimmie takes New York City and the world by storm with her infectious energy and relentless positivism.
Heather:
She really is the epitome of the phrase "Bloom where you're planted." Hashbrown…no filter..
Heather:
I love her. That reminds me I need to finish watching that series…
Jon:
Rita Moreno's character from One Day at a Time – Lydia.
Heather:
Honestly, Rita Moreno in ANYTHING. The One Day at a Time reboot is really a special show.
Jon:
She destroys the notion that there are no second acts, Rita Moreno's reemergence as the pugnacious senior matriarch is a tour de force. Heart, humor and elegance.
Heather:
I always like a character that's willing to learn and evolve. She had to think a lot when her granddaughter came out as a lesbian, eventually becoming a strong ally.
Heather:
Dorothy. Golden Girls. Obviously, all of the Golden Girls are queens. Growing up, I thought Dorothy was a badass because of her physicality. She was taller than almost everyone, but she didn't make herself smaller, in fact, it was almost like she luxuriated in herself. The proud posture, the flowing clothes, she never apologized for taking up space.
Jon:
One of my guilty pleasures is the animated series "Teen Titans Go." In the third season Cyborg weaponizes Dorothy's sardonic wit as a weapon to fight for the freedom of the Justice League. A fitting tribute to our favorite Golden Girl!
Heather:
All Hail the Queen of the withering glance!
Jon:
Murphy Brown, while I wasn't a devotee of this groundbreaking sitcom, I've certainly benefited as a fan of popular culture. Candice Bergen's Murphy smashed stereotypes, drawing the ire of likes of Pat Robertson, Phyllis Schlafly and Vice President J. Danforth Quayle.
Heather:
Woof. Yup, Dan Quayle, Vice President, taking on a TV character for becoming a single Mom. My God, those were simpler times. Now we've got a TV character for a President. *general grumbling*
Jon:
Leslie Knope. Leadership through relentless positive energy, love for her community and her country's democratic ideals Amy Poehler lead the characters of the city of Pawnee straight into our hearts.
Heather:
Yes! Also, RIP L'il Sebastian.
Heather:
Kerry Weaver from ER. Laura Innes was flawless as Dr. Weaver – and a groundbreaker in many ways – one of the first lesbians on TV with a fully fleshed out story and relationship. She needed to use crutches but it wasn't made into a big deal because some people use crutches and that's normal. Oh, and she didn't always have to be NICE.
Jon:
I got chills and misty eyed when you invoked the name of Kerry Weaver. The challenges she faced in her position as attending physician reminded me of some of the challenges my mother faced as a nurse manager. Watching Kerry triumph with her humanity intact made the character very relevant to my experiences growing up.
Heather:
I LOVE THAT!!
Jon:
Detective Rosa Diaz.
Heather:
I don't know her.
Jon:
Brooklyn 99.
Heather:
I've never seen that. Tell me about her.
Jon:
Expelled from the American Ballet Academy for beating up ballerinas, Rosalita would grow up to become a decorated member of Brooklyn's 99th Precinct. Tough, smart and mysterious Rosa is an enigma even to her closest friends.
Heather:
Okay, I'll put it on my must-watch list.
Jon:
Abby and Ilana from Broad City. Two best friends vs. the chaos that is life in NYC. Abby and Ilana showed the world how badass millennial women survive, thrive and conquer the slings and arrows of modern life, with support, love and madness.
Heather:
I hate to admit I've never seen this one either. I'll put it on my Must Watch list.
Heather:
Louise Belcher. I don't even like cartoons, but I love Bob's Burgers and Louise is self-confidence goals.
Jon:
Though Louise is the youngest of the Belcher children she is the undisputed ring leader. Mischievous, whip-smart and brilliant, Louise is the engine that powers the madness of the Ocean Avenue Trio.
Heather:
With excellent fashion sense. I covet her hat.
Jon:
She's not a character, but she's on TV. Erin Andrews, Monday Night Football. Cancer survivor, not to mention a survivor of sexual violence.
Heather:
I'm not a football fan, but I know a Badass when I see one.
Heather:
Rachel Maddow. Badass. She's the smartest person in every room, but she never condescends. I think she's a born teacher, she breaks down complex concepts and makes these messed up times a bit more understandable. This woman has saved my life during the Trump administration. I think Donald is terrified of her, notice he's never Tweeted about her…
Jon:
I'll be honest, I am not a regular viewer of her program, however I did listen to her radio program on Air America during the Bush Jr. years and always found her insights to be well researched and thoughtfully presented.
Heather:
You can listen to her show in podcast form. Well worth it, if only for the first segment…
Jon:
Weezie Jefferson. The sweet to George's sour, Weezy was charming, graceful with a razor sharp edge that could cut through George's often smug, dismissive demeanor. She was the rock!
Heather:
YES!!! The show would have been unwatchable without her. Louise Jefferson was a breath of fresh air.
Jon:
Margaret Houlihan. Hotlips. My first television crush.
Heather:
Oh man. She's a huge part of my DNA. I'm finding that so many of the characters that resonated with me were the ones who weren't afraid to not be nice. We all knew, though, that Margaret had a heart of gold, and she's the nurse you want when the chips are down.
Jon:
Mary Richards.
Heather:
Oh Jesus. How could we forget Mary?
Jon:
We didn't! Our homegirl!
Heather:
And Sue Ann Niven. Rhoda. Basically, all of the women of The Mary Tyler Moore Show. Funny, smart, truthful.
Jon:
That's way more than five. Here's another. Jessica Huang. Jessica is the embodiment of the challenges of the immigrant family. She is a Tiger Mom with a heart of gold. It was so satisfying to see an Asian female lead presented with so much depth.
Heather:
Fresh Off The Boat. Another show for my Must Watch List.
Jon:
Okay, maybe we need to stop. How are we gonna narrow this down to a Top Five?
Heather:
Hmmm. We're not. Sure, there's way more than five, but you know what? THERE'S ALWAYS ROOM FOR MORE BADASS WOMEN.
Jon:
So do you think you've got enough to write something?
Heather:
I'll figure it out.
About Post Author